Every sport streaming service I have included is the official service and all completely legal. Unlike many lists that offer free live sports o n P2P and IPTV services these are not full of pop-up adverts and grainy streams. If you are only wanting the best sporting experience then stick with the top streaming platforms.
13 online streaming services for watching live and on-demand sports.The best legal sport streaming platforms offering free trials and full HD and 4K quality.
NBA League Pass - Basketball
Fubo TV - Internet TV
NFL Game Pass - Football
Eurosport - European
ESPN + - Mix f sports
DAZN - Boxing
Ring TV - Boxing
Motor Vision - Racing
Powerslam Wrestling Network - Wrestling
Xterra.tv - Extreme
Amazon Prime - Premier League
Sling TV - Internet TV
Vidgo - Internet TV
Sling TV 14 Day Free Trial - I have selected a cord-cutting service as the best service for streaming sports as it covers most bases. With local channels and loads of dedicated sport channels with the sport add on package. Although more expensive it will give you more live sports than anything else on my list.
NFL Game Pass - The NFL Game Pass only offers NFL games it offers almost every game for a fair yearly price, and as its the biggest sport in the US it should appeal to most sport fans,
DAZN 7 Day Free Trial - A;though DAZN is better in some locations than others (get the Canadian version if you can) it is a service that is growing in content and popularity.
Best Sport Streaming Service for Different Sports
Looking for the streaming service best for your favourite sport. Here I have listed the best option for each major sport. This table is easily subject to change as different teams play on different channels and services all the time so bets thing is to look at the schedule of each platform or just use any free trials available.
1.
$30 - $160 for a whole year
The NBA League pass is probably one of the best sport streaming services. Although you only get basketball from the NBA it is very well tailored, you can opt for packages so you can watch every game from any chosen team to having every single game available. The 7 day free trial is not always available and comes and goes so you will just have to hope its available. The content doesn't just cover games but also gives you the NBA TV service which means plenty of documentaries out of season as well as highlights, game analysis, panel shows etc...
Pros
Can tailor it to watch only your own team
Only choice for big basketball fans
Available on Amazon Channels
2.
The NFL Game Pass is the ultimate football fans streaming platform. The premium service will give you access to everything, all 250+ season games, all playoffs, all pre-season games, highlights, replays and NFL Redzone. There is also a free service which will give you access to highlights and certain NFL related shows. At time of writing the free trial is not currently available.
Pros
Every NFL game
Lots of extra NFL content
Cons
Only NFL football content
3.
Live TV and dedicated sport channels
Sling Tv is an Internet TV option but also has a sport package add-on. In addition to Local channels with your local sports you can add a large number of sport related channels including ACC Network, SEC Network, The Longhorn Network, Pac-12, beIN SPORTS, NBA TV, ACC Network Extra, MLB Network, SEC Network+, ESPNU, ESPNEWS, Tennis Channel, NHL Network, MLB Network Strikezone, ESPN Goal Line, ESPN Bases Loaded, Outside Television. A cord-cutting option like Sling TV is the best solution for most sport fans looking for live and on-demand entertainment.
Pros
Lots of Live sport channels for access to premium leagues to local college sport
4.
Internet TV - focus on sport channels
Fubo TV is another cord-cutting service. It does not have many separate add-ons however the main channels it offers are built to focus on sports. You will find channel such as Fox soccer, NFL Network FS1, FS2, CBS and much more. Out of all the cord-cutting options in the US Fubo is the best value for those who watch mostly sports. However as it does not offer many add-ons or premium networks it is limited for other entertainment needs. In addition you will also have local channels so you will be acces NFL, NBA, MLB and MLS action.
Pros
Best value cord-cutting option for sports veiwers
Cons
Limited options to expand what channels are available.
5.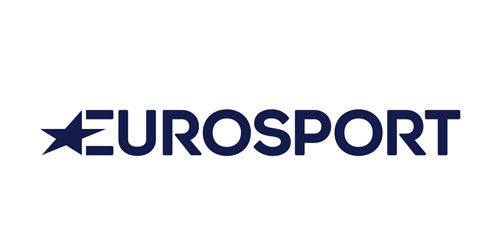 European sports for European customers
Eurosport is a great service for fans of sports such as Cycling, Tennis , Snooker, footbal (soccer) and other sports that have a small but loyal fan base. The free trial varies from country to country. The licencing means some European countries can watch for example all premier league football. If you are able able to use a Romanian payment card and a VPN then you could access football far cheaper than whats available in your own country.
Pros
Lots of cycling and tennis
Split screen to watch multiple games at the same time.
6.
Xterra is a company that produces extreme sport competitions and Xterra TV is where they show these sports. It is not a service for wathcing popular sports, however for those that enjoy tough races and competitions then this may be worth a try.
7.
Amazon Prime is not an obvious solution for watching sports. However, In the UK Amazon now has the rights to a number of Premier League games which is the largest sporting league in the UK and arguably in Europe. This is still in its early stages and is not available in everywhere, but with Amazon being as big as it is I suspect this will grow to more sports, countries and leagues. This is one worth watching out for. In addition to the Premier League games Amazon also allows you to add channels which currently include wrestling & boxing channels and full access to Eurosport.
Pros
Competitive pricing
Lots of content
More sports on Amazon Channels
Cons
Currently has limited sports programming
8.
Wrestling Leagues from around the world
Powerslam is a service dedicated to Pro Wrestling from around the world. The content is mostly out side WWE but instead inlcudes the dozens of leagues around the world with the hundreds of comeptiotions and where most of the big names started out. Wrestling leagues include Progress Wrestling, ICW, CZW, PCWULTRA, Evolve, AAW Pro, RPW, DEFY, Smash Wrestingl and Shine Wrestling.
Pros
Loads of wrestling for real fans
Cons
A basic user interface with less sophistication than other streaming services
9.
Internet TV - MTV channels and Comedy Central
DAZN started as a go to service for boxing in Europe, it has now spread to Canada, Japan and is spreading further as its popularity grows. At time of writing it may not be available in your location and you will need a VPN and Virtual CC to access. DAZN now has content from some of the biggest sports in the world with Premier League, NFL, Boxing, Champions League, MLB and much more. This service is probably the first service that is trying to be the go to streaming platform for all major sports. It is currently limited but the direction they wish to go is exciting.
Pros
Growing service with more sports and countries
Cons
Still young and limited in content and availability
Different sports depending on your location
10.
Live and past boxing series
Ring TV is dedicated to showing boxing events. there is loads of content on demand with saved boxing classic from the past in addition to live boxing series. The content is a little limited and at time of writing there is very little live boxing. also you will not have access to the major events.
Cons
Not much content when there is no boxing
11.
Motor Racing from around the world
Motorvision TV offers all racing and motor content. Whilst a lot of the content is clips and shows regarding popular sports such as Nascar and Formula 1 there is also live racing events. You will be able to enjoy events such as Japanese Super, Audi Sport TT, 400 Thunder Australian Drag Racing, New Zealand Jetsprint and many more international championships. If you are addicted to watching car racing then this is the only service for you as the live content is almost everyday.
Pros
Non-stop live racing from around the world
Cons
If you don't like racing then this is a pointless service
12.
Games from MLB, NHL, NBA, and MLS.
ESPN+ is a fantastic service for fans of multiple sports woth selected games from MLB, NHL, NBA, and MLS. There is also college sports, PGA golf, Top Rank Boxing, and Grand Slam tennis matches. In addition to all this live sport you will also have access to scores, news, sports radio, podcasts, on-demand sports.
Pros
Mix of most popular sports
Cons
Not for die hard fans of any single sport
12.
Vidgo is the latest Cord-cutting service. It is one of the cheapest solutions and currently one o the best value for sport fans with channels such as the NFL Network & Redzone, Fox, ESPN channels and many more.
Pros
Lots of Sport Channels (ESPN, NFL, Fox ,PAG12)
Cheap
Cons
No NBA
No NHL
No MBL
No MLS