Cutting the cord and changing to internet TV is becoming more popular as internet speeds continue to improve. The current options are limited but growing. We will go over all the options and which is best depending on what you are looking for.
7 cord-cutting platforms for watching TV online all with a free trial for almost 5 months of free tv....
Sling TV - 14 day free trial
AT&T TV - 7 day free trial
Hulu Live TV - 30 day free trial
Youtube TV - 30 day free trial
Philo - 7 day free trial
Fubo TV - 7 day free trial
Vidgo - 3 day free trial
Amazon Prime + Channels - 30 day free trial
What is a Cord-cutting Service
A true cord-cutting service will offer a number of popular cable channels such AS CBS, ABC, NBC etc with your internet connection instead of a cable or satellite. Services such as Netflix or even HBO Max are not cord-cutting platforms as they only offer their own content and/or a library of on demand movies and boxsets rather. A cord-cutting service should feel like watching normal TV where you browse through various channels and watch live and scheduled shows. However, many of these services have evolved to keep up with consumer demand by offering both Live TV, premium networks and huge libraries of box-sets and movies.
Top 3 Cord-Cutting Service to Try
If you are looking for a quick answer on the best cord-cutting services then here is my quick answer and why I think you should try these options.
Sling TV 14 Day Free Trial - The oldest and most experienced cord-cutting service. I have given it first place as it has the ability to tailor your package to specific needs with channel packages for Sports, Entertainments, Kids, Comedy, News and mores. In addition it has dozen of premium networks such as Starz and Epix.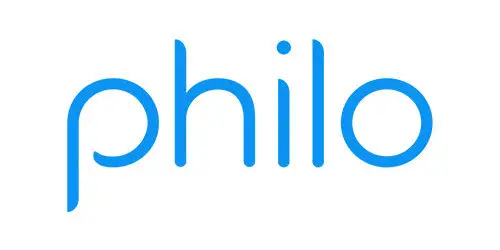 Philo 7 Day Free Trial - I have chosen Philo as a must try service as it is such good value. It is less than half the price of the next cheapest service making it great value even though it does not offer local channels.
Vidgo Free Trial - Vidgo is a new service and has become popular very quickly thanks to its $10 pm price tag and huge selection of sport channels. Other Channels include Disney ABC Fox and many more.
Best Cord-Cutting Service For Each type of Content - in a table
No cord-cutting service can be considered the best. instead each service may have its merits depending on what the user is looking for in the the channels they wish to access or the options they want.
The 7 Cord-Cutting Services in a Comparison Tables
The table below lists all the pros and cons of all your cord-cutting options with prices, trials and the content you can expect to find.
1.
Cord- cutting service with loads of premium newtowrk add-ons
$30 pm + add-ons from $5-$10 pm
Sling TV is the original cord-cutting service and is still on of the best and most popular. The initial selection of channels includes local channels and a fair selection of other channels in both its 2 basic packages. It has extensive upgrade options built specifically for Comedy, Sport, Entertainment and more. It is also worth noting it has probably the largest selection of premium network add-ons with Starz, Epix Showtime and dozens of other independent streaming services available through the platform as additional content.
Pros
Lots of customisation
Lots of premium options
Cons
Antenna may be needed for local channels
2.
Extensive selection of channels and packages
AT&T TV Now from AT&T was formerly called DirecTV. This service is probably the most premium cord-cutting option but this also means the most expensive. It has packages costing up-to $186 per month and then the option to add premium networks and services such as HBO, Showtime Epix, NBA and NFL game passes and much more.Only some of the packages come on a free trial however the premium networks can all be added to your free trial.
Pros
Options to add almost anything you want for the ultimate lineup of entertainment
Cons
Expensive after free trial
3.
Mix of premium channels 65+
Hulu Live TV is much more than just the budget Hulu streaming service. It has become one of the most popular cord-cutting services with Local channels and an impressive selection of premium channels such as the Disney Channel, CBS, ESPN U, ESPN and lots more offering a lot of sport. In addition to these great channels it also has a selection of premium network services that you can add on with a free trial such as HBO, Starz, Showtime and Cinemax.
Pros
Lots of local channels (selected areas)
Choice to upgrade
Additional VOD service for movies and Boxsets
Good Value
Cons
Lack of upgrade options for more channels
4.
TV Channels 85 + and premium add-ons
Youtube TV is a serious competitor for cord-cutting and offers an impressive selection of channels such as ABC, CBS, FOX, Adult Swim, Comedy Central and many more depending on your local selection. In addition it has upgrade options to premium networks and channels including HBO Max, Cinemax, Showtime, Starz, Epix and AMC Premiere.
Pros
Lots of Sport
League Channels
5.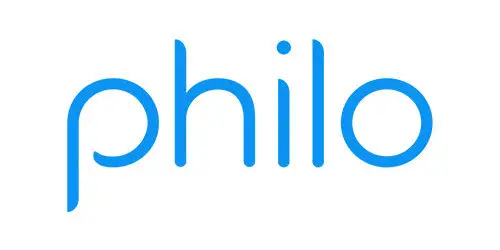 Philo is the cord-cutting option for anyone looking to cut the cord on a budget. It does this by not offering any local channels, which is a point that will turn a lot of people off but for many it will not bother them. For the low price there is an impressive selection of channels such as A&E, AMC (access to AMC Premiere) MTV, Discovery and BET. This service come highly recommended and is probably the best value for money
Pros
Cheapest cord-cutting service
Cons
Very little options to add additonal services or channels
6.
Fubo TV is a cord-cutting service which focuses on offering sports including NFL action. It also offers Latino and Portuguese packages which is probably where its value lays. Compared to other more established cord-cutting services it does not offer as much value for your average viewer. Channels include AMC, BeIn Sports, CBS, CBS Sports, FS 1/2, Fox, NBA TV and NFL Network as well as local channels. Premium upgrades are limited but aare improving with currently the option to add the Showtime premium channels.
Pros
Best selection of sport channels on entry level package.
7.
Dozens of 3rd party channels
Amazon Channels is not really a cord-cutting service as it doesn't have live channels. What it offers is a list of 3rd party streaming platforms on its Amazon Prime service. This means you will need an Amazon Prime account. Its list of channels is huge and includes EPIX, Showtime, HBO, CBS, Starz, NBA League Pass, NFL Game Pass, Shudder, Sundance, Mubi, Fandor, Cinemax and a lot lot more. It also offers almost every single channel as a free trial, which will give you over a year of free trials back to back just on Amazon. For all these reasons I have included it as a real option for cutting the cord.
Pros
Loads of add on channels
Loads of free trials
Cons
Have to have Amazon Prime to access any of these trials or channels
Price can add up
No channels
7.
Vidgo is the latest Cord-cutting service. It is one of the cheapest solutions and currently one o fthe best value for sport fans with channels such as the NFL Network & Redzone, Fox, ESPN channels and many more
Pros
Lots of Sport Channels
Cheap
Cons
No upgrade options
Lack o premium channels
Lack of local channels