I say inspired as in my mind most of these movies cannot be true or are the writers creative licence running wild.
10 movies that are supposedly based on real accounts or at the very least inspired by real events on Netflix.
The Conjuring
The Exorcism of Emily Rose
Deliver Us From Evil
Poltergeist (1982)
Annabelle
The Doll Trilogy
The Rite
The Shinning
Silence of The lambs
Quarantine
Looking for Horror? Forget Netflix...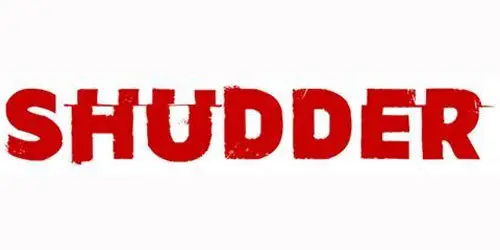 Shudder 7 Day Free Trial - The No.1 streaming platform dedicated to horror movies. With a massive library and loads of sub-genre horrors.
1. The Conjuring
Allegedly all these events are real and not not inspired, there are even interviews you can find online with the real life characters, if this is true then it's truly terrifying. I remember when this movie first came out, there was a lot of hype as it being the scariest movie ever made. It is also based around and supposedly true story of the family that moved into a house which had been the sight of a brutal murders many years before. The House is haunted by a number of spirits and paranormal investigators are called in to help investigate. The movie lives up to its hype as its not just terrifying but is also very good all round and has since had many prequels and sequels being connected to the Annabelle movies (Annabelle is in this movie).
2. The Exorcism of Emily Rose
I can confidently say that at least part of this film is true as it is a part courtroom drama of a real legal case, as for the details of the case that is up to you. It works well as a true story horror as it opens up the debate of 'can this be real'. When a younger girl called Emily Rose dies, everyone puts blame on the exorcism which was performed on her by Father Moore prior to her death. The priest is arrested on suspicion of murder. The trial begins with lawyer Erin Bruner representing Moore, but it is not going to be easy, as no one wants to believe what Father Moore says is true. The movie is a little different as it jumps from courtroom to exorcism making it a court room drama movie more than anything, this makes it a little misleading to me. The movie is more serious than other horrors with plenty of drama.
3. Deliver Us From Evil
Based on real events, only the supernatural details are up for debate. When a frightening wave of violence sweeps through New York City, troubled cop Sarchie fails to find a rational explanation for the bizarre crimes. However, his eyes are opened to a frightening alternate reality when renegade Jesuit priest Mendoza convinces him that demonic possession may be to blame for the gruesome murders. Best way to describe Cop drama meets The Exorcists. More entertaining than your basic exorcism film.
Looking for Horror? Forget Netflix...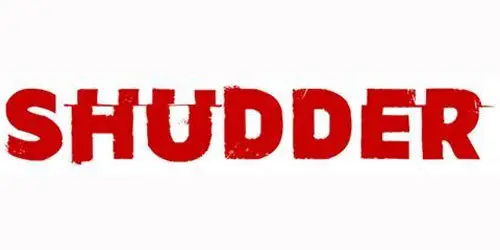 Shudder 7 Day Free Trial - The No.1 streaming platform dedicated to horror movies. With a massive library and loads of sub-genre horrors.
4. Poltergeist (1982)
| | | |
| --- | --- | --- |
| IMDB | Rotten Tomatoes | How To Watch |
| 7.3 | 83 | Netflix– US version |
Clearly Steven Spielberg has used his creative licence here and is only inspired by loud popping noises and moved objects that occurred in 1958 at the Hermanns' home in Seaford, New York. The original Poltergeist movie from Steven Spielberg is still a much watch today and much better than the 2015 remake. With a classic like this the plot does not have to be complicated, a family's home is haunted by a host of demonic ghosts. What I love about this film is that it's the perfect balance of creepy and spooky without the uncomfortable jump scares. Although it is a little dated and it now takes a lot more to scare an audience it is hard to re-create the magic that movie makers could in the 1980s. The movie is highly regarded as one of the greatest horror movies of all time and certainly one of the best haunted house stories.
5. Annabelle
A prequel to Annabelle which was a prequel to The Conjuring making it a prequel prequel? That aside Anabelle: Creation was a lot better than Annabelle, and origin movies always are fairly well done in my opinion. The plot follows a couple (the male of which is a toy/doll maker) who lose their daughter but have a secret in the fact that there daughter is still around, but one day asks to inhabit the doll. They quickly learn it was never their daughter but an evil entity tricking them, they lock the doll away. As atonement they open their house up to orphaned girls, this is where the doll starts to haunt, possess and terrorise. As you can tell the plot has a lot more to it than the original and is also a lot scarier. Pretty much everything is better about this movie from acting, lighting, suspense and plot, much closer to the quality of The Conjuring.
The Warrens have claimed there was a real Raggedy Ann doll that moved by itself and wrote creepy-ass notes saying things like, "Help us."
6. The Doll (Trilogy)
| | | |
| --- | --- | --- |
| IMDB | Rotten Tomatoes | How to Watch |
| 4.2 | 49 | Netflix |
The Doll is an Indonesian horror movie clearly inspired by true events (supposedly). It is a low budget film in comparison but most of the time just adds to the charm. The plot is simplest of all plots, a family is murdered in a horrible fashion including a little girl who had a doll. A couple find themselves in possession of the doll which is haunted by the little girl who has become vengeful and evil. The reviews although mixed true horror fans seem to prefer this movie compared to casual movie viewers who were perhaps looking for a more Dwayne Johnson, all bells and whistles high budget movie. The plot although simple is good, acting and cinematography is probably below average as it's a budget film, but I am OK with that. The fact that is has become a trilogy is testament to its popularity so don't read too much into the IMDB and Rotten Tomatoes ratings. If you were looking for a good classic style scary doll movie then this is the one to go for.
Looking for Horror? Forget Netflix...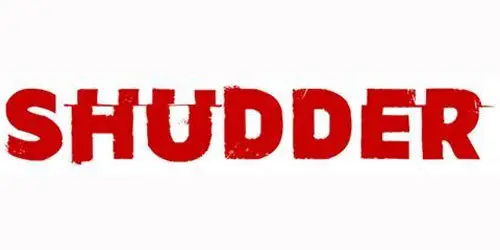 Shudder 7 Day Free Trial - The No.1 streaming platform dedicated to horror movies. With a massive library and loads of sub-genre horrors.
7. The Rite
Most exorcism movies seem to be inspired by true events, maybe this is a form of marketing from the Roman Catholic Church?
Seminary student Michael Kovak reluctantly attends exorcism school at the Vatican. While he's in Rome, Michael meets an unorthodox priest who introduces him to the darker side of his faith, uncovering the devil's reach even to one of the holiest places on Earth. This movie is more about faith than anything, it is also based on true events given that extra creepy feel. It is not a real horror or scary movie and more of the faith drama than anything.
8. The Shinning
We all know this isn't a true story but Steven Spielberg is again inspired by true stories. Inspiration came from the Stanley Hotel in Colorado, where plenty of guests have reported seeing ghosts.
Arguably the most famous horror of all time from the Steven Spielberg novel. If you don't know the plot then its simple a family are alone in an isolated hotel to take care of it in the winter months when there are no guests. The hotel is haunted with a number of entities as the father (Jack Nicholson) is driven mad. Not just a great horror movie but one of the greatest movies of all time that has stood the test of time still being jump scary, spooky scary and disturbing 30 years later.
9. Silence of The lambs
| | | |
| --- | --- | --- |
| IMDB | Rotten Tomatoes | How To Watch |
| 8.6 | 97 | Netflix – Globally |
Again we know this isn't true but apparently Hannibal was inspired by Ted Bundy.
Regarded as one of the greatest movies of all time and the movie which all other thrillers are compared to, if you have somehow not seen this movie then do not read any further and just watch this first! A young FBI detective is trying to catch a serial killer who skins their victims but consults with the infamous cannibal psychopath Hannibal Lecter who is already incarcerated. Hannibal is a character with a brilliant mind (think Walter White or Dexter) who likes to play mind games and ultimately has his own game as he also assists the young detective.
Looking for Horror? Forget Netflix...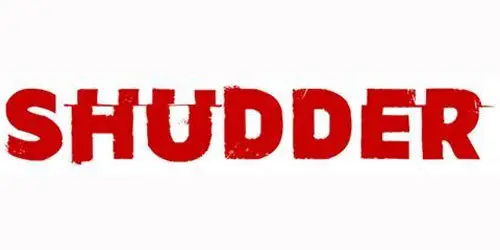 Shudder 7 Day Free Trial - The No.1 streaming platform dedicated to horror movies. With a massive library and loads of sub-genre horrors.